ChenOne independence Day Sale! Flat 25% on entire Garment Range, from 2nd August 2022

96° - by duaFatima on 03/08/2022
Go to Deal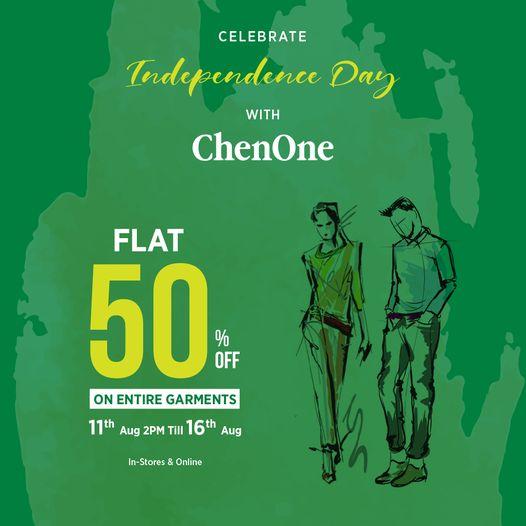 Celebrate independence with ChenOne! Flat 25% off, just pay Flat 75% on entire Garment Range. Visit to your nearest ChenOne store or Shop Online.
Sale end date is not confirmed.
Shipping & Delivery: Free Nationwide Shipping on all orders above PKR 999 Except Furniture.
Locations: Click here to locate ChenOne.
Start Date: Tuesday, August 2, 2022
Clothing Independence Day (Azadi)
Add new comment