alkaram studio February Savings Sale! Upto 40% off, from 2nd February 2023

6° - by faree on 02/02/2023
Go to Sale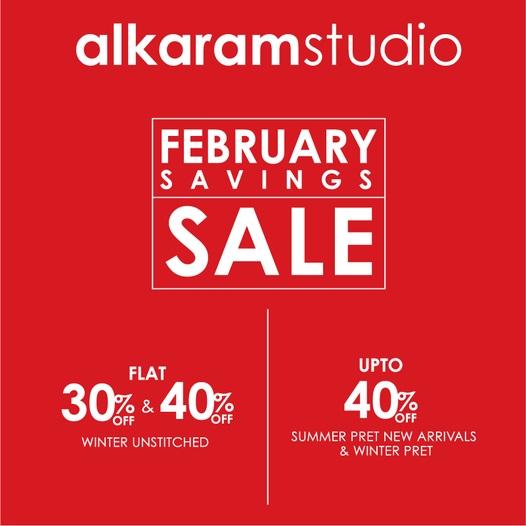 Get ready to save on Unstitched & Pret with Alkaram Studio's February Savings Sale. Upto 40% off on summer pret new arrivals and winter pret and flat 30% & 40% off on Unstitched collections.
Shop in stores and online.
Shipping & Delivery: Flat shipping rate Rs.100 on all orders.
Locations: Click here to locate AlKaram Studio.
Start Date: Thursday, February 2, 2023
Add new comment