alkaram studio SUMMER CLEARANCE SALE! upto 50% OFF, from 15th Sep 2022

118° - by faree on 15/09/2022
Go to Deal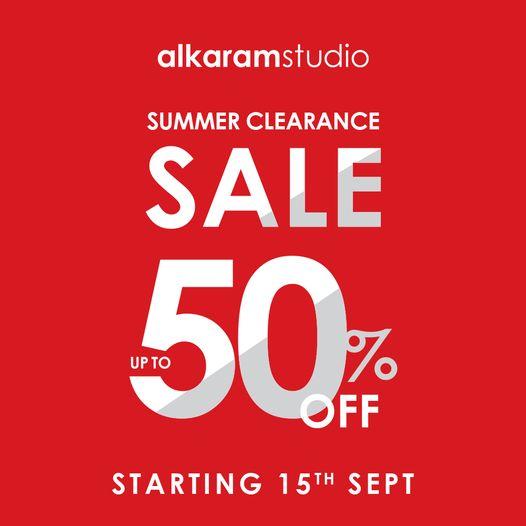 LIVE NOW! Alkaram Studio SUMMER CLEARANCE SALE alert - get discounts at upto 50% OFF on Summer Lawn, Ready To Wear, Formals and much more.
Visit to your nearest outlet or visit website to shop online.
Shipping & Delivery: Free shipping on orders above PKR 3,000/-
Locations: Click here to locate AlKaram Studio.
Start Date: Thursday, September 15, 2022
Add new comment