Almirah Festive Sale! up to 50% off on selected stock, from 16th Jun 2022

53° - by noori on 16/06/2022
Go to Deal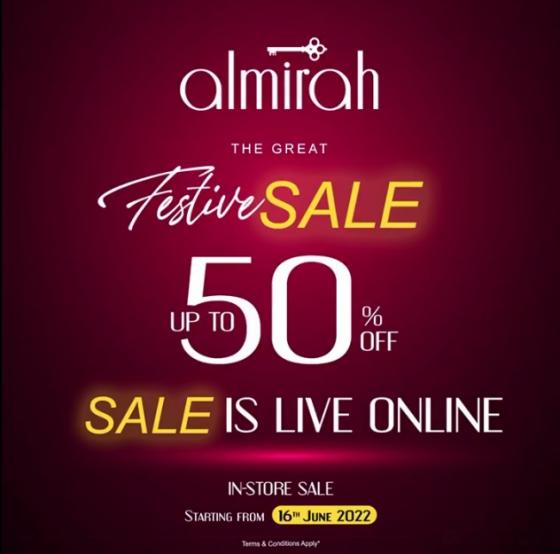 Almirah Festive Sale 2022 is now live instore and online! Visit website or store for up to 50% off your favorite picks and upgrade your wardrobe before the sale ends!
*Terms and conditions apply.
Shipping & Delivery: Free Shipping on all orders above Rs 1,500, Nationwide.
Locations: Click here to locate Almirah.
Start Date: Thursday, June 16, 2022
Fashion & Accessories Clothing
Add new comment