B-Love network Thailand trip! B Love Referral Code for sponsored trip

6° - by noori on 28/04/2023
Use Coupon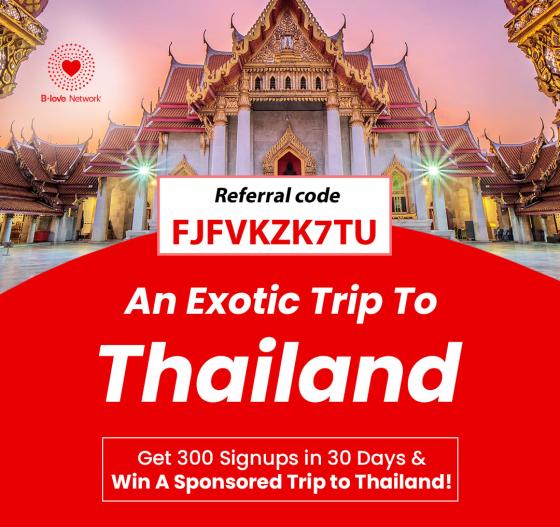 Just signup with this Referral code: FJFVKZK7TU. And signup 300 users in 30 days and win a sponsored Free Thailand Trip tickets.
Win a sponsored trip to Thailand with B-Love Network!
How to qualify?
Get 300 signups in 30 days and be one of the first 10,000 lucky winners to receive free flight tickets of Thailand trip and B-Love Network T-shirt.
Coupon Code: FJFVKZK7TU
Start Date: Wednesday, April 26, 2023
Expiry Date: Thursday, May 25, 2023
Coupon Status: Expired! Visit B-Love Network page for latest Coupons.