Breakout Blessed Friday Sale! Up to 50% off on all your favourite items, including kidswear

35° - by sammi on 15/11/2023
Go to Sale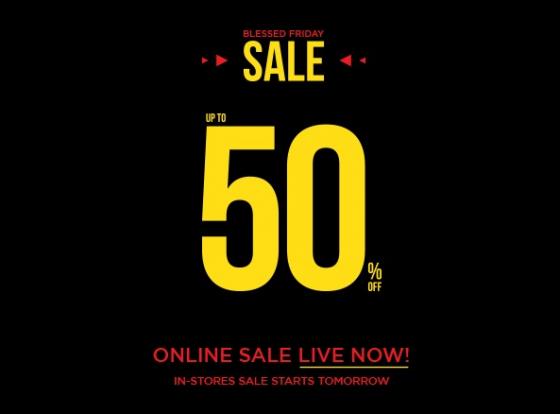 Breakout Blessed Friday Sale - Get Up to 50% off all your favourite items. Sale is also valid on Breakout Kids collections. Breakout is ushering in the Blessed Friday Sale extravaganza, offering an incredible opportunity for shoppers to enjoy discounts of up to 50% on all their favorite items. This highly anticipated sale extends to Breakout Kids collections as well, making it the perfect occasion to elevate the style quotient for the little fashion enthusiasts in your life. The Breakout Blessed Friday Sale promises an amazing shopping experience with significant savings on a diverse range of products.
Whether you prefer the hands-on experience of in-store shopping or the convenience of online browsing, the Breakout Blessed Friday Sale has you covered. The sale has officially kicked off both in stores and online, inviting customers to indulge in a treasure trove of fashionable finds. From trendy apparel to must-have accessories, the sale presents an opportunity to revamp your wardrobe and make stylish additions for less.
Don't miss the chance to explore the Breakout Kids collections, designed to cater to the fashion needs of the youngest trendsetters. With discounts abound, this sale is poised to deliver not only a delightful shopping experience but also significant savings for those looking to make the most of the Blessed Friday festivities at Breakout.
Don't forget to explore Breakout Kids collections, perfect for the little fashion enthusiasts in your life.
Sale is started insotres and online.
Shipping & Delivery: Free Shipping above Rs:2000/-.
Locations: Click here to locate Breakout.
Start Date: Wednesday, November 15, 2023
Add new comment