Carrefour Anniversary Offers and discounts leaflet! Valid till 26th October 2022

12° - by bilu on 01/10/2022
Go to Sale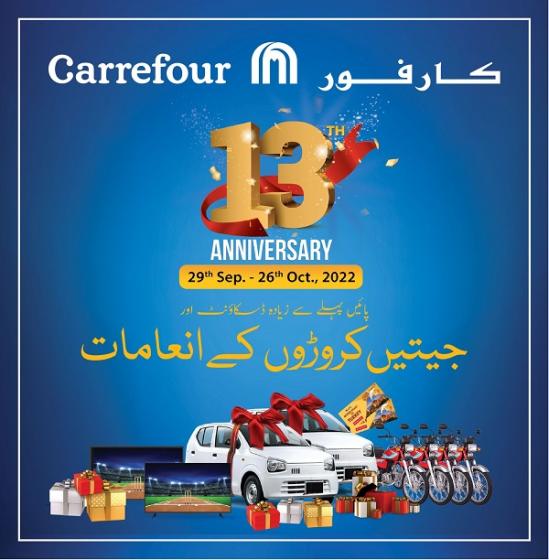 Carrefour 13th Anniversary discounts, gifts and bundles offers.
Visit your nearest Carrefour Stores and enjoy lucky draws, activities, and deals on all your favorite products!
Locations: Click here to locate Carrefour.
Catalogue: See Carrefour latest catalogue here.
Expiry Date: Wednesday, October 26, 2022
Sale Status: Expired! Visit Carrefour page for latest Sales.
Add new comment