Carrefour Annual Door Buster Discounts,Valid from 5th June till 15th June 2020

7° - by kashi on 05/06/2020
Go to Sale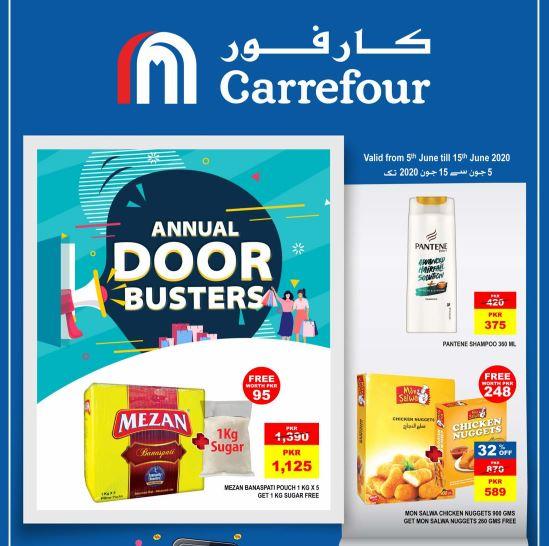 Carrefour Annual Door Buster Leaflet - Buy Mezan Banaspati pouch 1KG X5 and get free 1KG sugar FREE. Mon Salwa Chicken Nuggets 900 GMS, Get Mon Salwa Nuggets 260GMS FREE.
Locations: Click here to locate Carrefour.
Catalogue: See Carrefour latest catalogue here.
Start Date: Friday, June 5, 2020
Expiry Date: Monday, June 15, 2020
Sale Status: Expired! Visit Carrefour page for latest Sales.