Carrefour Ramadan Discount Promotions Leaflet with Prices, Valid till 12th April 2023

19° - by kashi on 30/03/2023
Go to Deal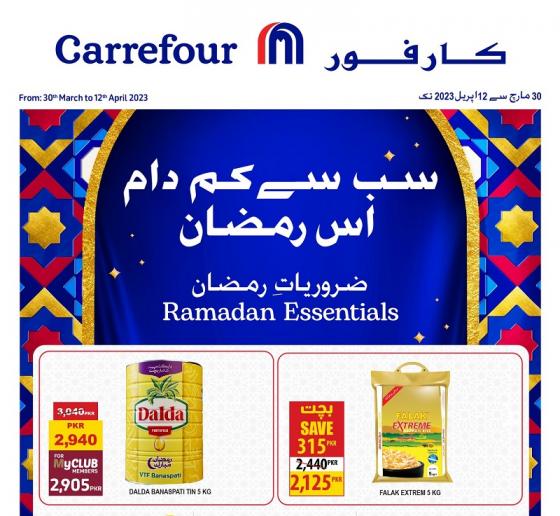 Shop your groceries with Carrefour's Big Deal discount offers and make your Ramadan more fulfilling with all your favorite products available at discounted prices.
Locations: Click here to locate Carrefour.
Catalogue: See Carrefour latest catalogue here.
Start Date: Thursday, March 30, 2023
Expiry Date: Wednesday, April 12, 2023
Deal Status: Expired! Visit Carrefour page for latest Deals.
Add new comment