CHARCOAL WEEKEND SALE - FLAT 20% OFF from 28th to 31st October 2023

15° - by noori on 28/10/2023
Go to Sale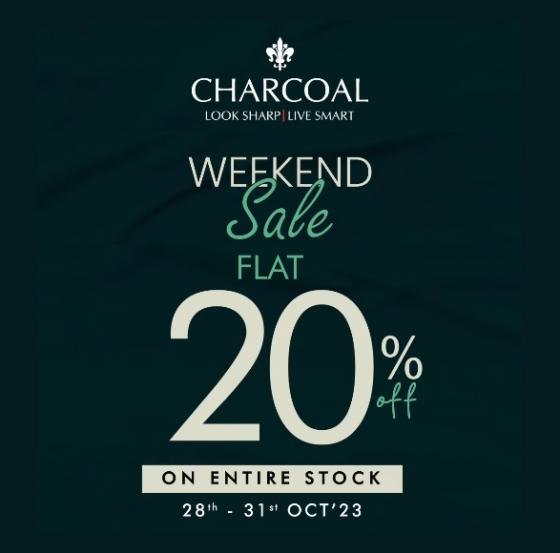 CHARCOAL WEEKEND SALE - FLAT 20% OFF from 28th to 31st October on Entire Stock! Visit us IN STORES or shop online to avlid discounts.
Limited time sale end soon.
Shipping & Delivery: FREE shipping on all orders Rs. 3000 & above.
Locations: Click here to locate CHARCOAL.
Start Date: Saturday, October 28, 2023
Expiry Date: Tuesday, October 31, 2023
Sale Status: Expired! Visit CHARCOAL page for latest Sales.
Add new comment