Chinyere Fancy Friday Sale! Upto 50% off on selected stock, from 15th Nov 2023

22° - by bilu on 15/11/2023
Go to Sale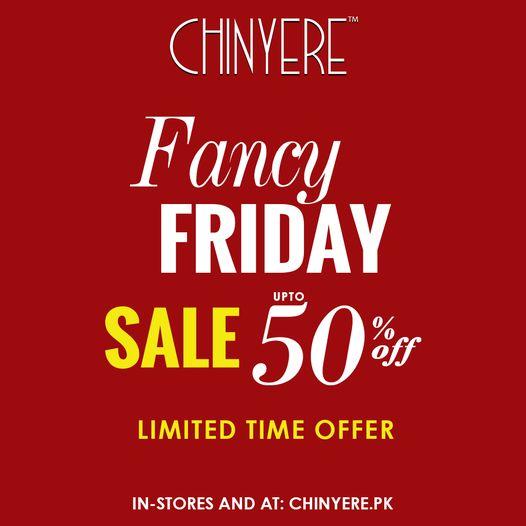 Chinyere Fancy Friday is here, bringing exclusive savings your way! Enjoy discounts of up to 50% on a variety of your favorite items. Hurry, as this limited-time offer is available both online and in our physical stores.
Explore the elegance of Chinyere's collection and discover the perfect additions to your wardrobe. Whether you prefer the convenience of online shopping or the in-store experience, Chinyere Fancy Friday has something special for everyone. Don't miss out on the opportunity to elevate your style at discounted prices.
Sale is Live online and In-stores.
Shipping & Delivery: Free shipping all over Pakistan.
Locations: Click here to locate Chinyere.
Start Date: Wednesday, November 15, 2023
Add new comment