ECS 11.11 Sale! 20% discount on our entire range of products, started from 11th Nov 2023

20° - by kashi on 11/11/2023
Go to Sale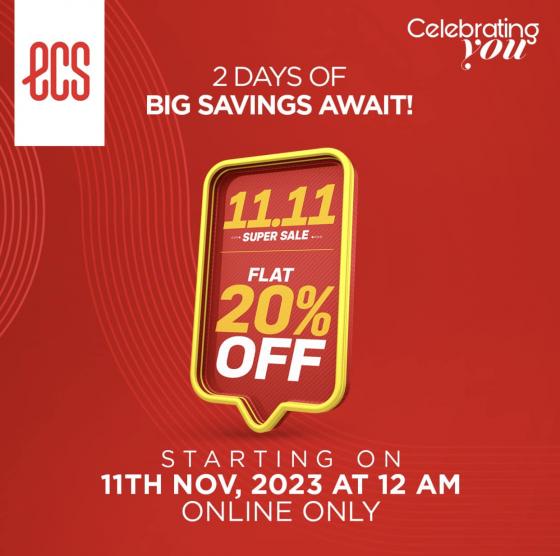 Mark your calendars for ECS 11.11 sale and enjoy a 20% discount on our entire range of products!
Starting 11th Nov, 2023 at 12 AM
Applicable online only.
Shipping & Delivery: Free Shipping across Pakistan on or above orders of Rs.3000/-
Locations: Click here to locate ECS.
Start Date: Saturday, November 11, 2023
Expiry Date: Sunday, November 12, 2023
Sale Status: Expired! Visit ECS page for latest Sales.
Add new comment