Generation Great Blessed Friday Sale! FLAT 40% OFF, on selected stock, from25th Nov 2022

7° - by faree on 25/11/2022
Go to Sale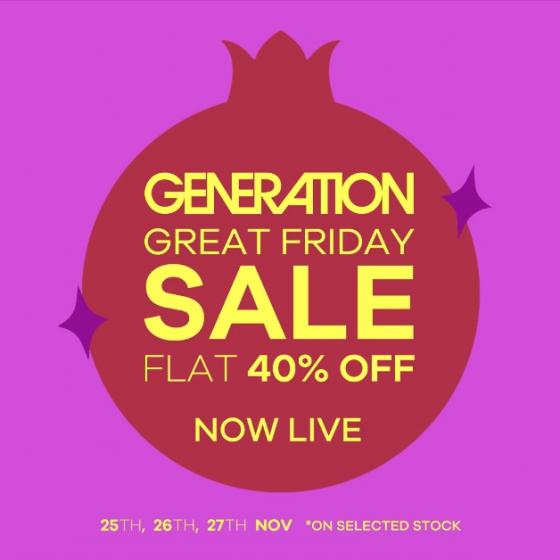 Over 500 new styles now at FLAT 40% OFF! Generation the GREAT FRIDAY SALE IS NOW LIVE!
limited tiem sale, end on 27th Nov 2022.
Shipping & Delivery: Free Shipping & Handling order over Rs.1500.
Locations: Click here to locate Generation.
Start Date: Friday, November 25, 2022
Expiry Date: Sunday, November 27, 2022
Sale Status: Expired! Visit Generation page for latest Sales.
Add new comment