Giordano Blessed Friday Sale! Flat 15% & 30%, available in stores and online

5° - by aati on 25/11/2022
Go to Sale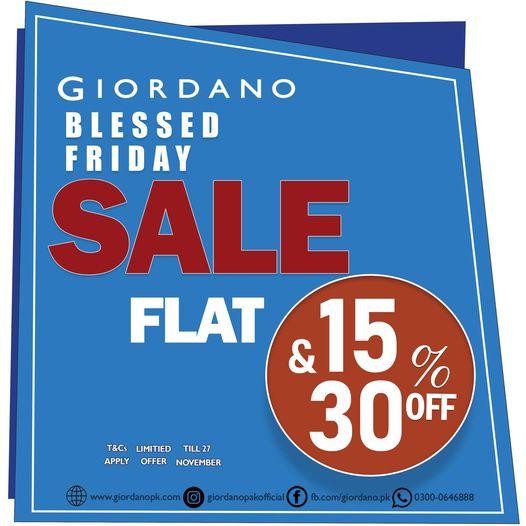 Giordano Flash Sale! Get Flat 15% & 30%, Blessed Friday Sale Available in stores and online.
*Excluding Accessories
*T&Cs apply.
Shipping & Delivery: Free Shipping across Pakistan.
Locations: Click here to locate Giordano.
Start Date: Friday, November 25, 2022
Expiry Date: Sunday, November 27, 2022
Sale Status: Expired! Visit Giordano page for latest Sales.
Add new comment