Gul Ahmed Ideas "The Great Winter Sale'19" - Upto 70% instores from 7th November

15° - by zuni on 04/11/2019
Go to Sale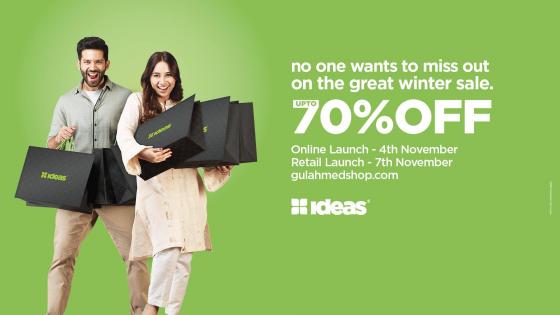 Gul Ahmed Ideas Upto 70% off "The Great Winter Sale" is here Exclusively Online from 5PM, 4th November and instores from 7th November 2019.
Sale end date is not confirmed.
Shipping & Delivery: FREE SHIPPING IN PAKISTAN on Orders Over PKR 2000.
Locations: Click here to locate Gul Ahmed Ideas.
Start Date: Monday, November 4, 2019