Gul Ahmed Ideas Summer Sale 2020! up to 70% off on unstitched, Home, Pret and Men's apparel

19° - by GR on 22/06/2020
Go to Deal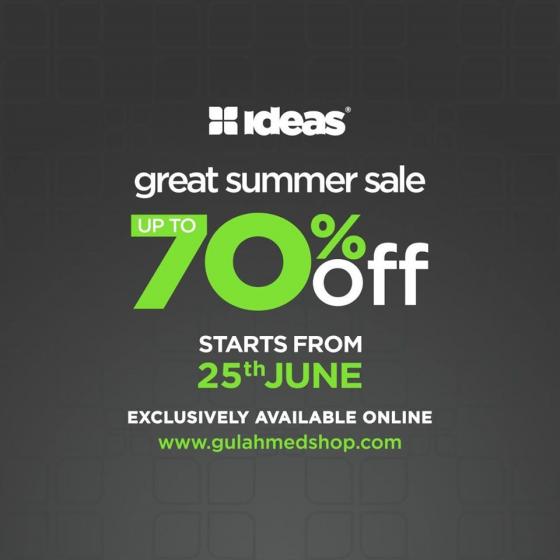 Summer Sale by Ideas, offering up to 70% off on unstitched, Home, Pret and Men's apparel. The sale begins from 25th June, exclusively online and from 29th June Instores.
Sale is valid till stock last.
Shipping & Delivery: FREE SHIPPING IN PAKISTAN on Orders Over PKR 2000.
Locations: Click here to locate Gul Ahmed Ideas.
Start Date: Thursday, June 25, 2020
Add new comment