Hi Street Mid Summer Sale! Flat 30% & 50% OFF, started from 19th May 2022

8° - by kashi on 19/05/2022
Go to Deal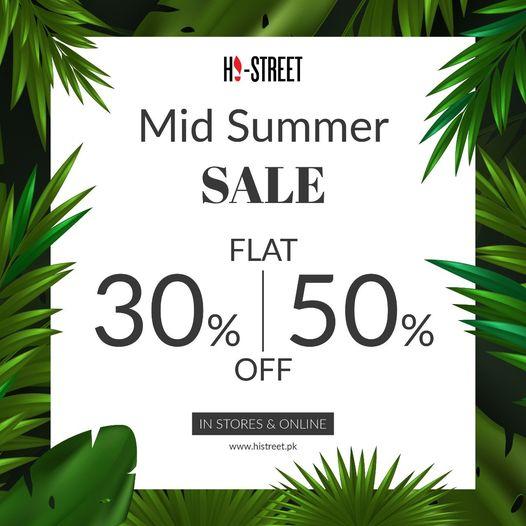 HISTEET Mid Summer Sale with Flat 30% | 50% is live now in stores and online, visit to your nearest stores or shop online for your favourites before the stock lasts.
Sale is valid till stock last.
Shipping & Delivery: Free Delivery on Order Above RS.2500
Locations: Click here to locate HiStreet.
Start Date: Thursday, May 19, 2022
Fashion & Accessories Shoes Summer
Add new comment