Hush Puppies Blessed Friday Sale! buy one get second at 50% off, till 27th Nov 2022

13° - by noori on 25/11/2022
Go to Sale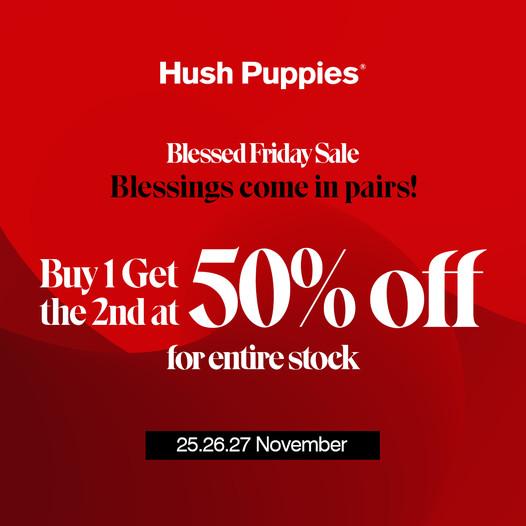 Enjoy Hush Puppies Blessed Friday Sale - buy one get second at 50% off on the entire stock, valid till 27th Nov 2022.
Sale is started In-stores and Online.
Shipping & Delivery: Free Shipping on orders above Rs. 1500/-
Locations: Click here to locate Hush Puppies.
Start Date: Friday, November 25, 2022
Expiry Date: Sunday, November 27, 2022
Sale Status: Expired! Visit Hush Puppies page for latest Sales.
Add new comment