Hush Puppies (Pakistan) Not Such A Hushed Sale Upto 50% OFF

102° - by zainab on 7th Jan 2017
Go to Deal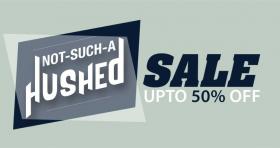 Hush Puppies not so hushed sale is ON! Find shoes that are both on-trend and comfortable at 50% discount price.
The sale is valid on all branches and online.
There are more tha 100 shoes are available on discounted price online at their website.
Free Shipping on orders above Rs. 1500/-
Click here to locate nearest Hush Puppies store.
Start Date: Saturday, January 7, 2017
Hush Puppies
Add new comment