J. Junaid Jamshed Defence Day Sale! up to 40% off on all items, instores and online

76° - by bilu on 31/08/2023
Go to Sale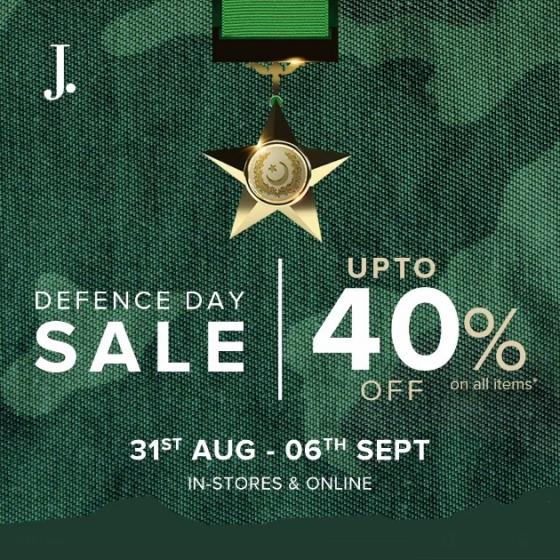 Show your patriotic spirit with J. Defence Day Sale. Enjoy up to 40% off on all items, instores and online.
Sale is valid for limited time.
Shipping & Delivery: Free Delivery for all the orders above Rs. 1500/-
Locations: Click here to locate J. Junaid Jamshed.
Start Date: Wednesday, August 30, 2023
Expiry Date: Wednesday, September 6, 2023
Sale Status: Expired! Visit J. Junaid Jamshed page for latest Sales.
Add new comment