J. Junaid Jamshed Muscat, Oman Opening Soon Before EID
5° - by aati on 29th Jun 2016
Go to Link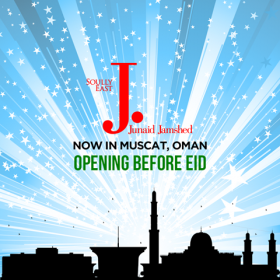 Pakistan brand J. Junaid Jamshed is now opening their branch in Muscat, Oman. We don't know the exict date but it will be opening very soon before EID.
Address: West Gate Mall, Souk Ruwi Street, Mascut Oman.
Phone: +968 9130 4669
Free Delivery for all the orders above Rs. 1500/-
Click here to locate nearest J. Junaid Jamshed store.
J. Junaid Jamshed
Add new comment