J. | Junaid Jamshed Summer Clearance Sale Upto 50% OFF (Till 29th Oct 2017)

17° - by GR on 10/10/2017
Go to Sale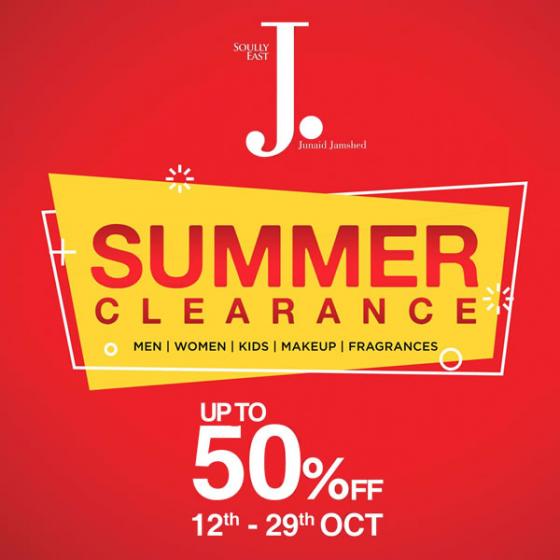 J. Junaid Jamshed summer clearance sale - Get upto 50% off on entire clearance stock from 12th till 29th October 2017. Men | Women | Kids | Fragrances, everything is included in sale. The summer season in Pakistan is almost end and many of fashion brands has started their summer clearance sale. Junaid Jamshed has also announced summer clearance sale and you get shop your favourite item at upto 50% discounted price. This sale is also valid on Junaid Jamshed website and there are some nice dresses are on discount. But we recommend you to visit in-stores for complete range of kids clothes, Women fabric, Lawn, Kurta, ladies suits, perfumes and many more.
Please note this makeup products are also on sale as last year makeup products were not on sale.
Shipping & Delivery: Free Delivery for all the orders above Rs. 1500/-
Locations: Click here to locate J. Junaid Jamshed.
Start Date: Thursday, October 12, 2017
Expiry Date: Sunday, October 29, 2017
Sale Status: Expired! Visit J. Junaid Jamshed page for latest Sales.