J. Junaid Jamshed Summer Gala Sale 2019! Upto 50% OFF on entire stock from 11th April

60° - by kashi on 10/04/2019
Go to Sale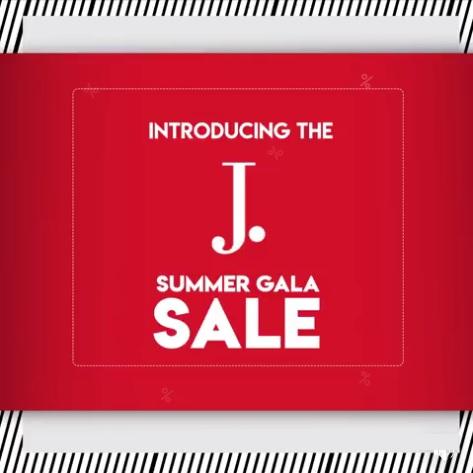 J. Junaid Jamshed Summer Gala Sale is starting online and instores nationwide from 11th April 2019. Sale is valid on entire stock including latest trends from ethnic wear, footwear, accessories by J. Junaid Jamshed for women,men and kids. Sale is also valid on jewelry, makeup and fragrances.
Avail this Summer Gala promotion and save up to 50% on price. Visit any you nearest J. Junaid Jamshed store or you can also shop online to get 50% off on your favorite items.
Flat 50% off on formal stitched
Flat 25% OFF stitched, unstitched, kurti and women footwear
Flat 15% off on stoles, shawls, trousers, handbags, jewelry, fragrance and men footwear
Upto 30% off on makeup
This is limited time sale end on 21st April 2019.
Shipping & Delivery: Free Delivery for all the orders above Rs. 1500/-
Locations: Click here to locate J. Junaid Jamshed.
Start Date: Thursday, April 11, 2019
Expiry Date: Sunday, April 21, 2019
Sale Status: Expired! Visit J. Junaid Jamshed page for latest Sales.