Khaadi Embroidered Round Neck Kurta Rs.2800 Was Rs.4000

34° - by zainab on 22nd Jul 2016
Go to Deal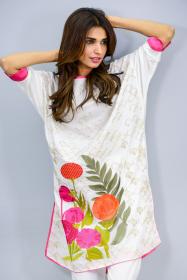 Rs.2800.00
This is only online offer. Buy Embroidered Round Neck Kurta from their website and save Rs. 1200. Its original price was Rs.4000 but from their website you can get this kurta Rs.2800 + Free delivery.
Features: Round neck, Embroidered front panel, 3/4 length sleeves and plain back.
Free Shipping on orders over Rs. 2,500
Click here to locate nearest Khaadi store.
Start Date: Wednesday, July 20, 2016
Khaadi
Add new comment