Khaadi Pret Mother's Day Summer Sale 2016 Save Flat 30% OFF

23° - by zainab on 6th May 2016
Go to Deal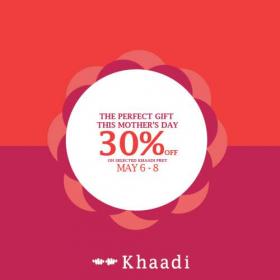 Khaadi Pret Mother's Day Sale is ON! Save 30% OFF this Mother's Day weekend!Sale is valid on selected Khaadi Pret items, in Pakistan stores.
The moment you and your best friend know exactly what the other is thinking. Please comment blow!
Free Shipping on orders over Rs. 2,500
Click here to locate nearest Khaadi store.
Start Date: Friday, May 6, 2016
Expiry Date: Sunday, May 8, 2016
(2) Clothing Designer Prints Fashion
Khaadi