Khaadi Sale Alert! Get up to 50% OFF starting JULY 30 until stock lasts

95° - by zuni on 29th Jul 2016
Go to Deal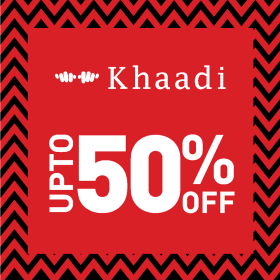 DON'T MISS OUT ON KHAADI SEASON END SALE. Get up to 50% OFF starting JULY 30 until stock lasts!
This is limited time sale valid both online and outlet. For more details visit their outlet or website.
Free Shipping on orders over Rs. 2,500
Click here to locate nearest Khaadi store.
Start Date: Saturday, July 30, 2016
Khaadi