Khaadi Sargodha Opening Sale Save Upto 30% OFF First 2 Days

16° - by zuni on 24th Jun 2016
Go to Deal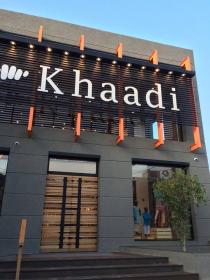 KHAADI new store OPENING in SARGODHA!
Get 30% OFF on unstitched selected items and 20% OFF on Khaadi Pret selected items for the FIRST 2 DAYS.
This is limited time 2 days sale and only valid on their Sargodha outlet.
Address: University Road Sargodha
Free Shipping on orders over Rs. 2,500
Click here to locate nearest Khaadi store.
Cities: Sargodha
Start Date: Saturday, June 25, 2016
Expiry Date: Sunday, June 26, 2016
(1) Clothing Unstitched Fashion
Khaadi