LÄTT LIV 5th Anniversary SALE! Upto 50% off on all items, valid till 19th Feb 2023

6° - by noori on 30/01/2023
Go to Sale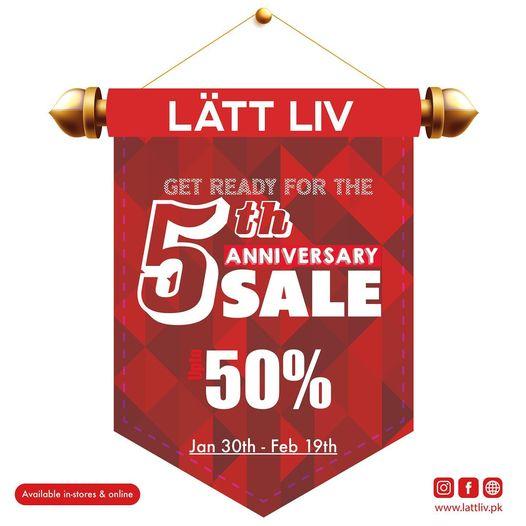 5th Anniversary SALE is live!
Visit Lattliv and enhance your lifestyle with Scandinavian products. Upto 50% off on all items.
Available in stores and online.
Shipping & Delivery: Standard Shipping Charges RS.200/- Per Order.
Locations: Click here to locate LÄTT LIV.
Start Date: Monday, January 30, 2023
Expiry Date: Sunday, February 19, 2023
Sale Status: Expired! Visit LÄTT LIV page for latest Sales.
Add new comment