Metro Cash & Carry Independence Day Promotional Leaflet! Valid till 18th August 2021

5° - by noori on 10/08/2021
Go to Sale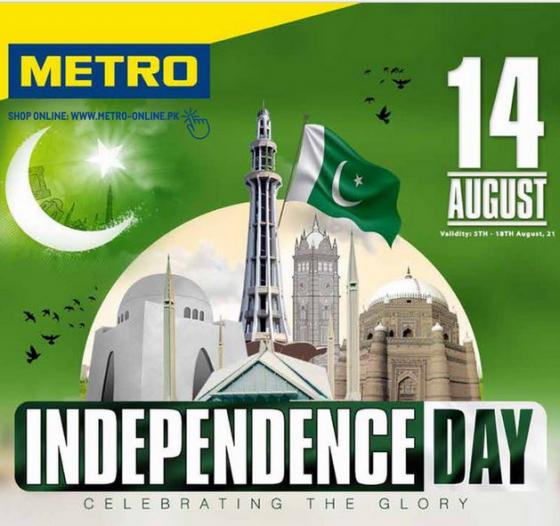 Celebrate the glory of Independence Day with Metro Cash & Carry and enjoy discounts on your favourite items.
These offers are valid till 18th August 2021.
Shipping & Delivery: Rs. 200 SHIPPING. FREE SHIPPING on orders over Rs. 2000/-.
Locations: Click here to locate Metro.
Catalogue: See Metro latest catalogue here.
Start Date: Thursday, August 5, 2021
Expiry Date: Wednesday, August 18, 2021
Sale Status: Expired! Visit Metro page for latest Sales.