Metro Electronics Gala 2021 - up to 50% off on TV's, Kitchen Appliances and much more

13° - by zuni on 25/11/2021
Go to Sale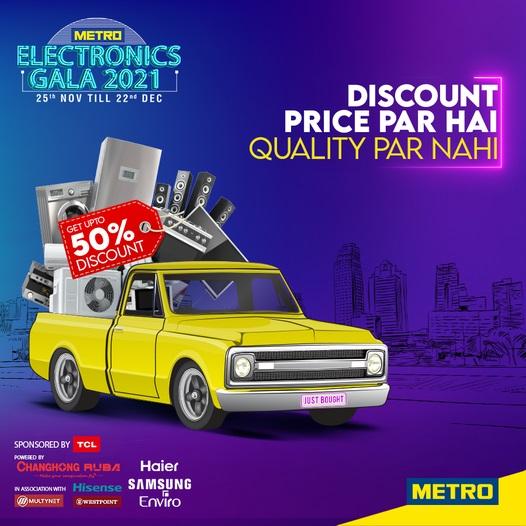 Shop your favourite products from Metro Electronics Gala and get discounts. Get up to 50% off on TV's, Kitchen Appliances and MUCH MORE! For price list please review attached catalogue.
Shipping & Delivery: Rs. 200 SHIPPING. FREE SHIPPING on orders over Rs. 2000/-.
Locations: Click here to locate Metro.
Catalogue: See Metro latest catalogue here.
Start Date: Thursday, November 25, 2021
Add new comment