Minnie Minors Super Summer sale! Flat 40% & 50%, till 4th Jun 2023

15° - by kashi on 29/05/2023
Go to Sale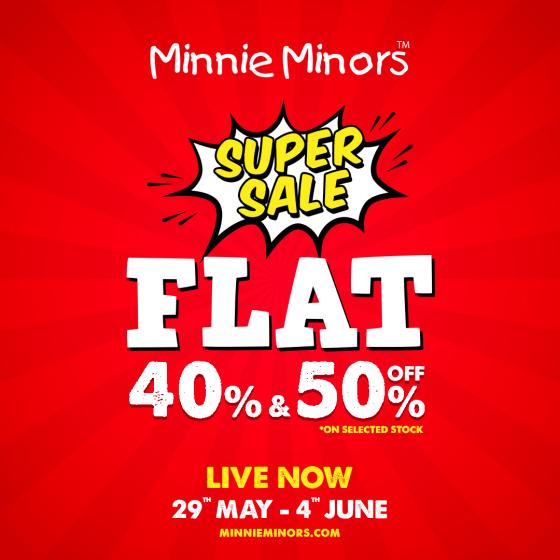 Minnie Minors Super Summer sale! Prices have been reduced for a limited time. Shop Minnie Minors Flat 40% & 50% sale.
Now available online and instores.
Shipping & Delivery: Free Shipping Nationwide Order Over Rs.1500/-.
Locations: Click here to locate Minnie Minors.
Start Date: Monday, May 29, 2023
Expiry Date: Sunday, June 4, 2023
Sale Status: Expired! Visit Minnie Minors page for latest Sales.
Add new comment