NDURE T.G.I.F Blessed Friday Sale! get your favorite shoes at Up to 50% Off

71° - by kashi on 17/11/2023
Go to Sale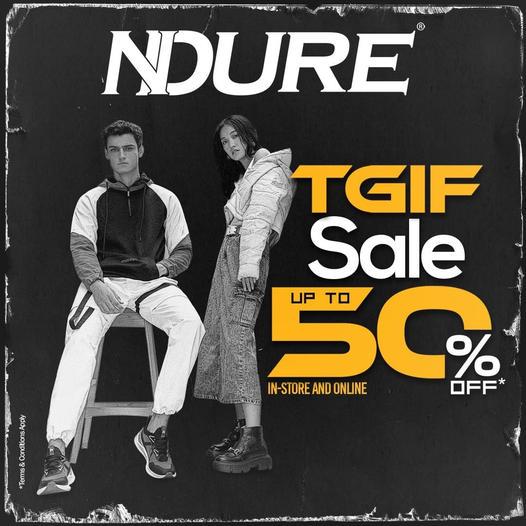 NDURE is celebrating T.G.I.F with a Blessed Friday Sale! Now is the time to grab your favorite shoes at up to 50% off. Whether you rush to NDURE stores or prefer shopping online, the sale starts this Friday, 7th November 2023. Don't miss out on the chance to get great discounts on your favorite footwear!
Visit to NDURE stores or hop online to explore the wide range of shoes available at irresistible discounts. The T.G.I.F Blessed Friday Sale is a limited-time offer, so mark your calendars and treat yourself to some fantastic deals on footwear that will elevate your style. Don't miss out on this chance to step into the weekend with fashionable and budget-friendly choices!
Shipping & Delivery: Shipping Charges Rs.99 only will be applied.
Locations: Click here to locate NDURE.
Start Date: Friday, November 17, 2023
Add new comment