Nishat Linen Mother's Day Sale! up to 40% off from 6th to 12th May 2022

373° - by kashi on 06/05/2022
Go to Deal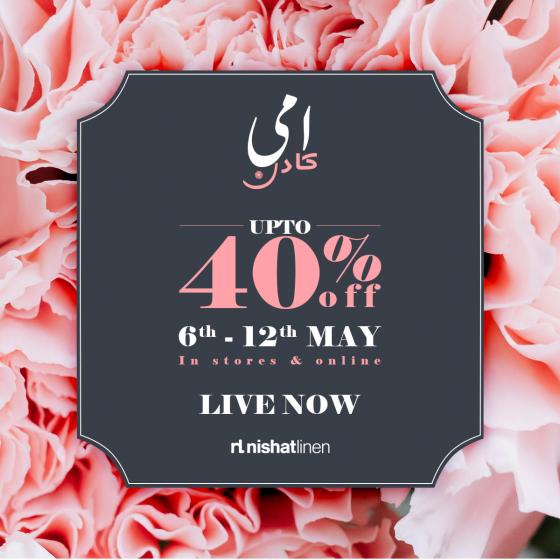 Celebrate your Mother's Day in style with Nishat Linen! Enjoy up to 40% off from 6th to 12th May.
Sale is live stores and online.
Shipping & Delivery: Free shipping nationwide on orders above PKR 1500/-
Locations: Click here to locate Nishat Linen.
Catalogue: See Nishat Linen latest catalogue here.
Start Date: Friday, May 6, 2022
Expiry Date: Sunday, May 8, 2022
Fashion & Accessories Clothing Mother's Day
Add new comment