Sapphire Think Love Sale! valentines bundles @ 14% OFF, for limited time

17° - by noori on 13/02/2023
Go to Sale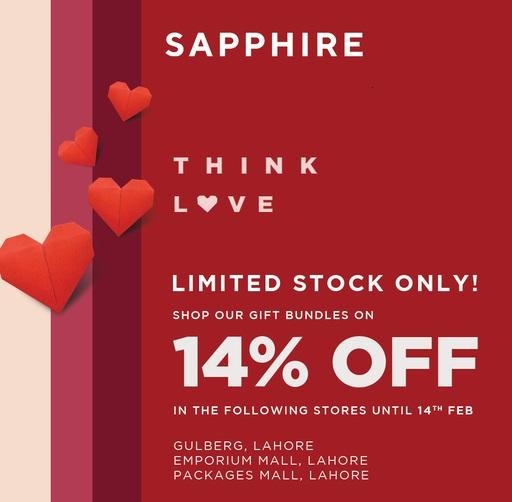 THINK LOVE - 14% OFF
Sapphire valentines bundles are available in 3 Lahore stores with limited stock only on 14% OFF! Shop now until 14th Feb!
Gulberg, Emporium and Packages Mall Lahore.
Shipping & Delivery: Free Shipping on all orders worth Rs. 2000 & above.
Locations: Click here to locate Sapphire.
Catalogue: See Sapphire latest catalogue here.
Start Date: Sunday, February 12, 2023
Expiry Date: Tuesday, February 14, 2023
Sale Status: Expired! Visit Sapphire page for latest Sales.
Add new comment