Soloto Blessed Friday Slae! UP TO 50% OFF on your favourite items for limited time

20° - by kashi on 17/11/2023
Go to Sale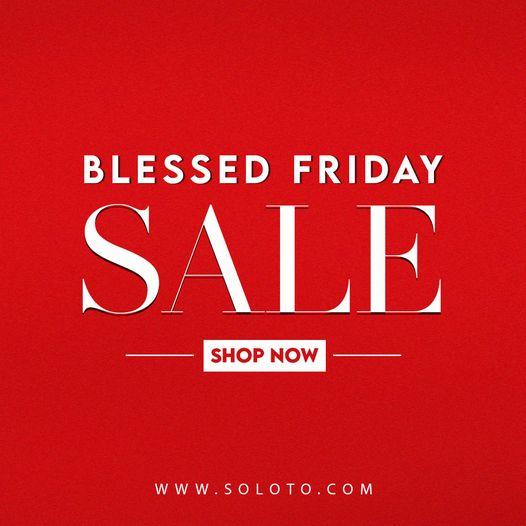 Soloto's Blessed Friday Sale is in full swing, offering UP TO 50% OFF on your favorite items for a limited time. Whether you prefer shopping in stores or online, this fantastic sale is valid for both. Don't miss out on the chance to snag your top picks at incredible discounts during Soloto's Blessed Friday Sale!
Hurry, as the end date of th
Shipping & Delivery: Free Delivery on all Orders above Rs. 2,500.
Start Date: Friday, November 17, 2023
Add new comment