Stylo Shoes 11.11 Sale is LIVE! FLAT 20% discount on entire stock, from 9th Nov 2023

31° - by bilu on 09/11/2023
Go to Sale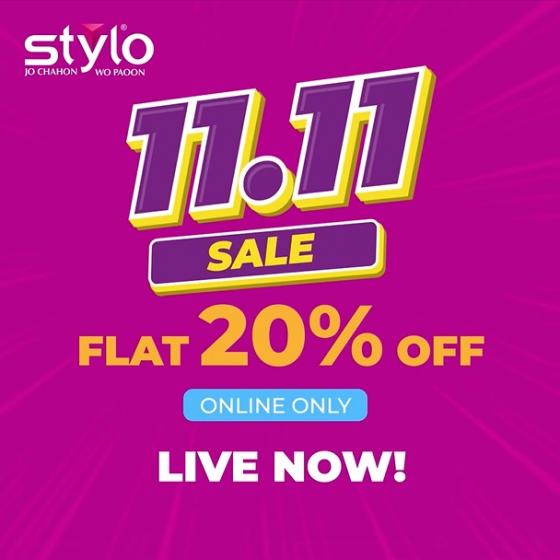 Get ready to be thrilled because the Stylo 11.11 Sale has finally arrived! It's time to shop your shoes or clothing from Stylo. You can enjoy a 20% discount on the entire stock! Whether you're looking for trendy shoes, stylish bags, or fashionable accessories, this sale has got you covered.
Get ready to save big with a FLAT 20% discount on Stylo entire stock.
Sale is valid online only.
Shipping & Delivery: Free Nationwide Delivery On Orders Above PKR 2,500.
Locations: Click here to locate Stylo.
Start Date: Thursday, November 9, 2023
Add new comment