Tiktok bonus invite code! Invite 5 friends and earn upto Rs.11000

4° - by Mano on 25/06/2021
Use Coupon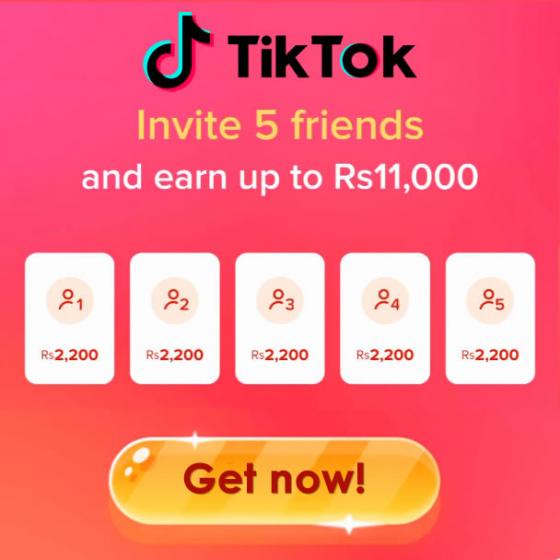 How to Earn Rs.11000 from TikTok? It is very simple, just follow step given below:
Step 1: Open TikTok App
Step 2: Use invite code: B66085553 to get your first bonus
Step 3: Watch videos daily to get extra bonus
Step 4: Invite your friends and get upto Rs.11000 (Rs.2200 / each invite)
Now a days TikTok is everywhere. Even if you do not use the app, you will see lot of TikTok videos on other social media apps like Facebook and Instagram. It has more than 1.1 billion monthly active users as of February 2021. In 2019, over 19 million downloads of the app were recorded in Pakistan, making it the largest social media platform in the country. People enjoy creating videos on TikTok.
You can use Tiktok to make money. Even if you stay home and do nothing but make videos to entertain others, you can make some money from it. You can also make money without creating videos by inviting your friends to join TikTok.
Coupon Code: B66085553
Start Date: Friday, June 25, 2021
Expiry Date: Tuesday, August 31, 2021
Coupon Status: Expired! Visit TikTok page for latest Coupons.
Add new comment