Ultra Club Azadi Sale! Flat 30% off online, Buy 2 Get 1 FREE Instores

62° - by sammi on 04/08/2022
Go to Deal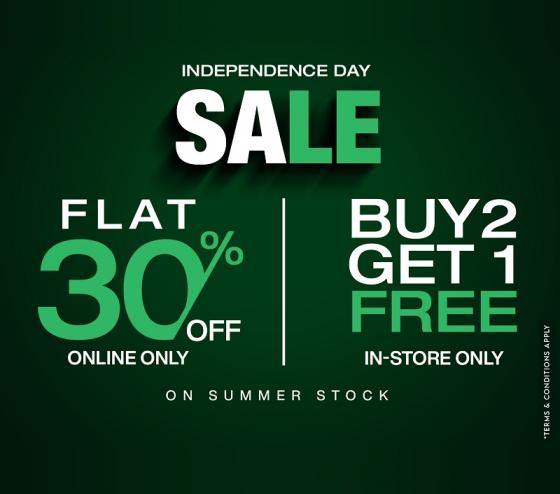 Ultra Club Azadi Sale is live instores and online. Get Flat 30% off online only and Buy 2 Get 1 FREE Instores only.
* term and conditions applied.
Shipping & Delivery: Free Shipping on all orders above PKR 3000/- from all over in Pakistan.
Locations: Click here to locate Ultra Club.
Start Date: Thursday, August 4, 2022
Fashion & Accessories Clothing Independence Day (Azadi)
Add new comment