Warda Upto 40% OFF Mid-Summer Sale 2017 (Instore & Online)

4° - by zuni on 01/07/2017
Go to Deal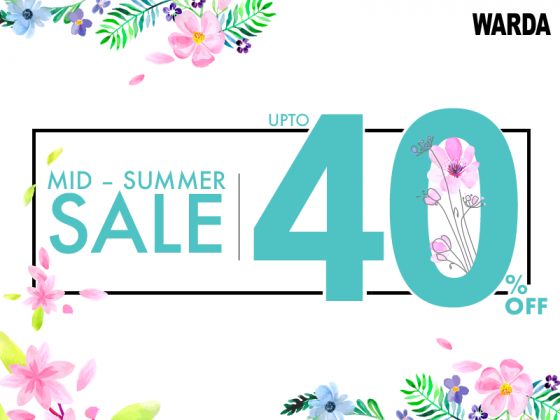 WARDA mid-summer sale is started. Shop from any WARDA outlet nationwide and get up to 40% off! Warda is the top clothing brand that provides ready to wear, unstitched and prêt collection for females so visit their stores to shop your favourite at discounted price.
The offer also applies to Warda E-store.
Shipping & Delivery: Free Shipping on orders over Rs. 1500.
Start Date: Friday, June 30, 2017
Fashion & Accessories Clothing Summer