Wasim Badami's Birthday Celebration Sale! up to 50% OFF ON ALL PRODUCTS

8° - by faree on 03/02/2023
Go to Sale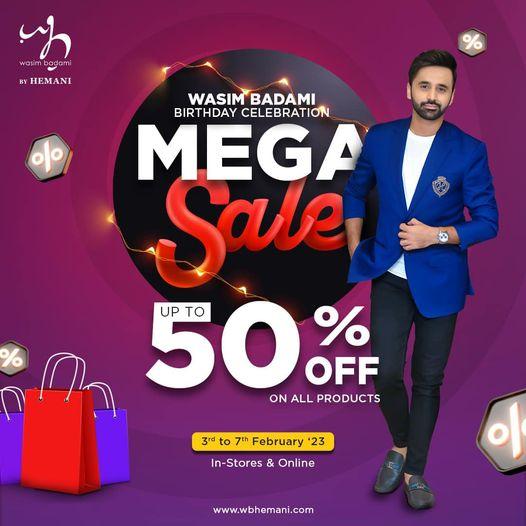 WB Stores Sale Alert! Celebrate Wasim Badami's Birthday & enjoy up to 50% OFF ON ALL PRODUCTS!
3-7 Feb 2023
In-stores & online!
Shipping & Delivery: Free Shipping and handling orders over Rs. 1500.
Start Date: Friday, February 3, 2023
Expiry Date: Tuesday, February 7, 2023
Sale Status: Expired! Visit WB Hemani page for latest Sales.
Add new comment