WB Hemani Pre Ramadan Sale! up to 23% OFF for limited time,starting from 23rd March 2022

1° - by sammi on 22/03/2022
Go to Sale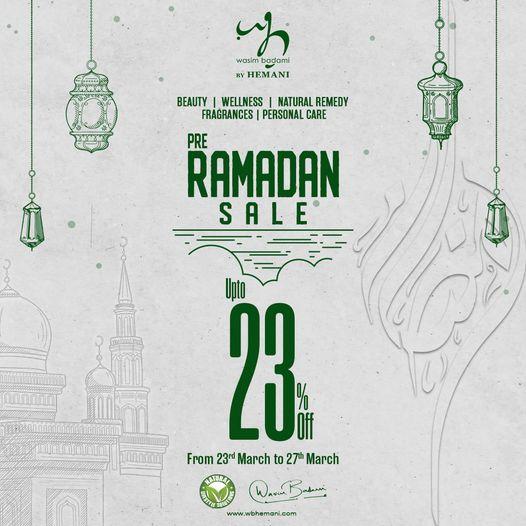 Save up your wallet with WB Hemani Pre Ramadan Sale! Enjoy up to 23% OFF on your favourite products.
From 23-27 March in stores & online!
Shipping & Delivery: Free Shipping and handling.
Start Date: Wednesday, March 23, 2022
Expiry Date: Sunday, March 27, 2022
Sale Status: Expired! Visit WB Hemani page for latest Sales.
Add new comment