WB Stores Defence Day Sale! FLAT 19% & UP TO 65% OFF, from 1st Sep 2022

1° - by noori on 01/09/2022
Go to Sale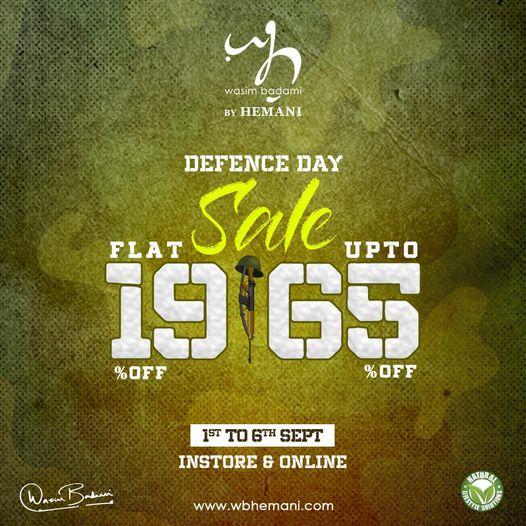 WB Stores Defence Day Sale is now LIVE! Get FLAT 19% & UP TO 65% OFF on your favourite products!
From 1st till 6th September in-stores & online!
Shipping & Delivery: Free Shipping and handling orders over Rs. 1500.
Start Date: Thursday, September 1, 2022
Expiry Date: Tuesday, September 6, 2022
Sale Status: Expired! Visit WB Hemani page for latest Sales.
Add new comment