Win A Fabulous Treat at La Atrium! Guess What "1+4=?" fuss

2° - by aati on 30/06/2018
Go to Competition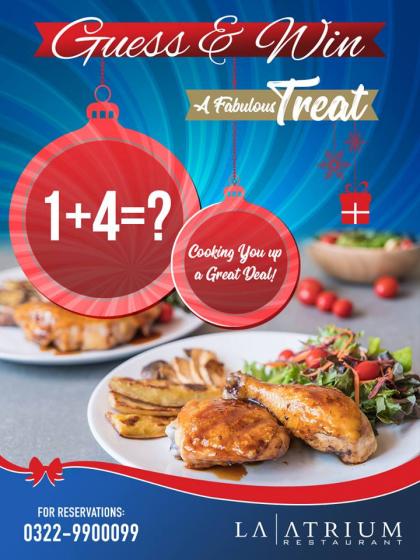 Guess What "1+4=?" fuss is all about! Here is your chance to Win A Fabulous Treat at La Atrium!
*3 correct answers will be selected on shuffled basis!
To Win:-
1) The participant must like the La Atrium facebook page.
2) The participant must tag 5 people in the facebook post comments section.
3) The participant must share the facebook post & make it public as well.
The contest will end on 11:59 P.M, Sunday, 1st July 2018.
Good Luck to you all!
Prize: Win A Fabulous Treat at La Atrium
Period: Once
Start Date: Friday, June 29, 2018
Expiry Date: Sunday, July 1, 2018
Add new comment