WIN A TOYOTA YARIS (1300cc) with DARAZ on the 12.12 Sale (12th to 18th December)

6° - by faree on 08/12/2020
Go to Competition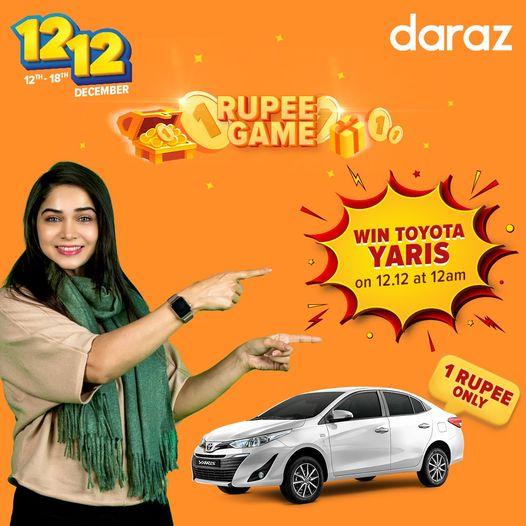 WIN A TOYOTA YARIS (1300cc) with DARAZ 1 rupees games on the 12.12 Sale - 12th of December till the 18th of December!
Download DARAZ app to play 1 rupees games.
Start Date: Saturday, December 12, 2020
Expiry Date: Friday, December 18, 2020
Competition Status: Expired! Visit Daraz page for latest Competitions.