Sapphire Summer Clearance Sale! Upto 50% Off, Starting 23rd August at 4 PM

28° - by zuni on 21/08/2021
Go to Deal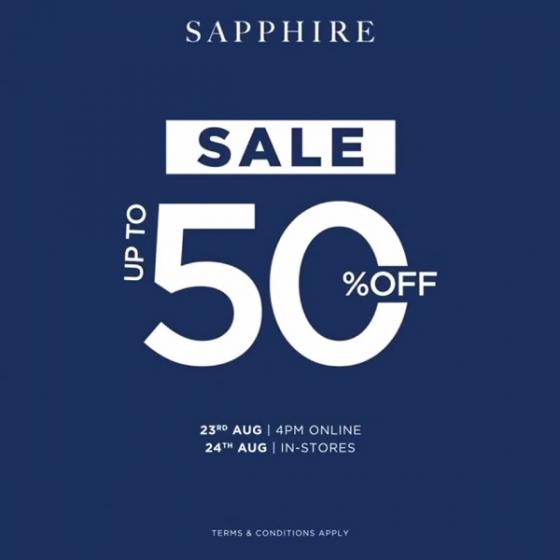 Sapphire Summer Clearance Sale - offering upto 50% discount on all categories. Starting on 23rd August at 4 PM Online and from 24th August in Stores.
Flat 25% off on Menswear
Flat 25% off on Cosmetics
Upto 35% off on Un-stitched
Upto 50% off on Ready to wear
Flat 50% off on West
Sale is valid till stock last.
Shipping & Delivery: Free Shipping on all orders worth Rs. 2000 & above.
Locations: Click here to locate Sapphire.
Catalogue: See Sapphire latest catalogue here.
Start Date: Monday, August 23, 2021
Fashion & Accessories Clothing Summer