Zellbury Freedom Sale! Upto 30% Off on all categories till 14th August

2° - by faree on 13/08/2018
Go to Deal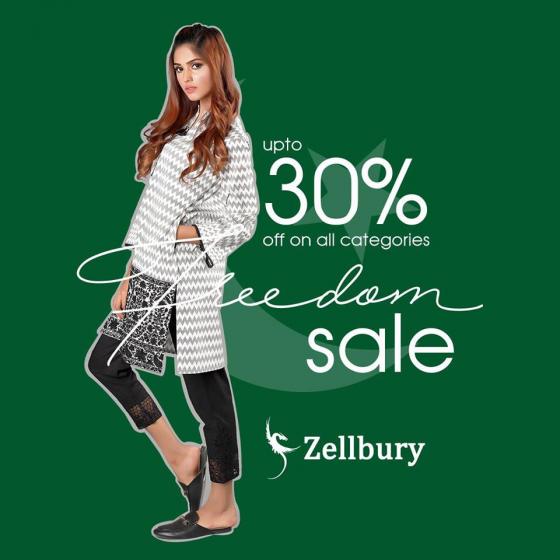 Zellbury Celebrate 30% Off on all categories at zellbury stores nationwide and online. Starting from 10th August till 14th August.
First 10 families wearing all green will get a chance to get the discount *Only valid on 14th August.
Shipping & Delivery: Free Shipping on all orders above Rs.890/-.
Locations: Click here to locate Zellbury.
Start Date: Friday, August 10, 2018
Expiry Date: Tuesday, August 14, 2018