J. | Junaid Jamshed Pakistan Day Gala Sale! FLAT 23% and 40% off, from 8th March 2023

586° - by faree on 07/03/2023
Go to Sale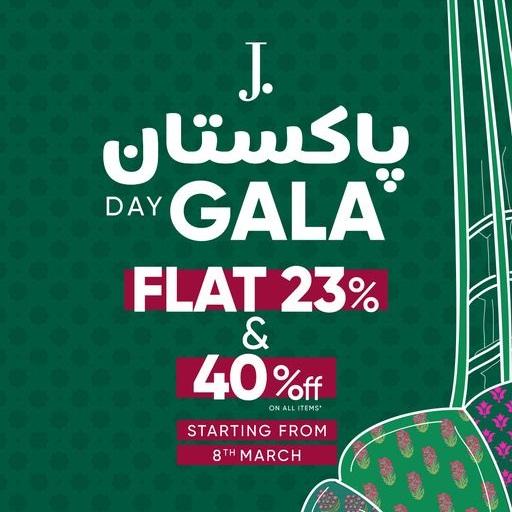 J. | Junaid Jamshed Pakistan Day Gala Sale. Avail FLAT 23% and 40% off on all items, starting from 8th March. Shop your favorite designs before they run out. Visit to your nearest stores or shop the collection online.
T&Cs apply.
Shipping & Delivery: Free Delivery for all the orders above Rs. 1500/-
Locations: Click here to locate J. Junaid Jamshed.
Start Date: Wednesday, March 8, 2023
Add new comment