Royal Tag's SUMMER CLEARANCE SALE! up to 50% discounts, from 1st August 2022

2° - by kashi on 01/08/2022
Go to Sale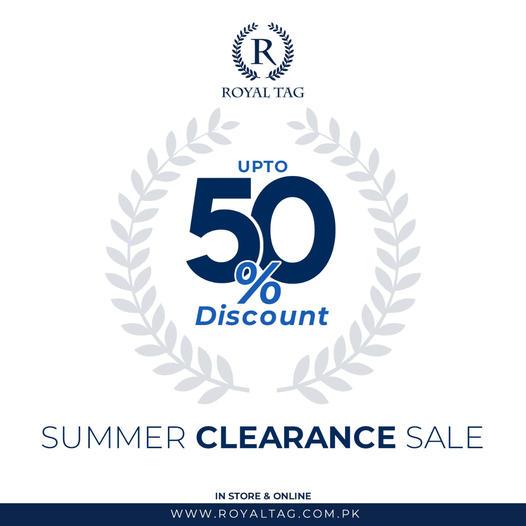 Royal Tag's SUMMER CLEARANCE SALE is now LIVE! Avail up to 50% discounts on the entire summer range. Shop your favourite summer articles from our sophisticated collection at discounted prices.
Visit to stores or shop online!
Shipping & Delivery: Free Shipping on all orders worth Rs. 2500 & above.
Locations: Click here to locate Royal Tag.
Start Date: Monday, August 1, 2022