Sitara Studio Pakistan Day Sale! Flat 23% off, from 18th March 2023

39° - by bilu on 18/03/2023
Go to Sale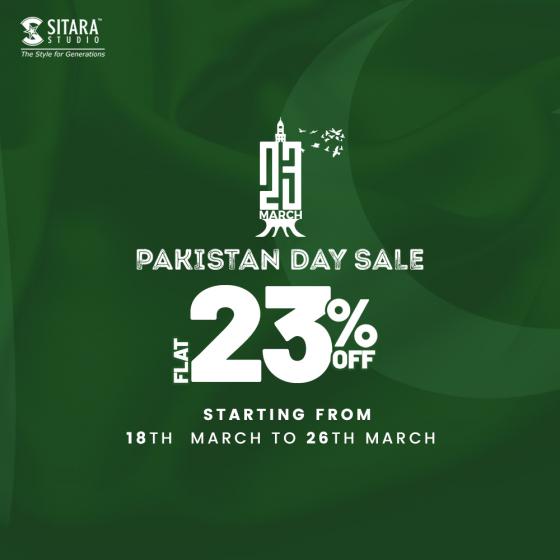 Sitara Studio sale alert. Savings with the Pakistan Day Sale and avail of Flat 23% off.
New arrivals not included.
Starting from 18th March to 26th march.
Shipping & Delivery: FREE DELIVERY FOR ORDERS ABOVE PKR 4,000/-.
Locations: Click here to locate Sitara Studio.
Start Date: Saturday, March 18, 2023
Expiry Date: Sunday, March 26, 2023
Sale Status: Expired! Visit Sitara Studio page for latest Sales.
Add new comment