Haggle via online help chats for discount codes

6° - by aati on 25/06/2016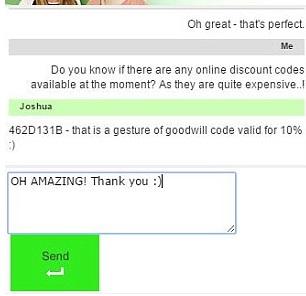 While shopping online check a popup window that offers live chat with a person help? Do not dismiss it - this can be a path to hiden discount.
To test this, I chatted to 5 retailers through live help, asking some questions about a product before asking for a discount.
Two stores offer me discounts.
If you have a discount code that is not working, please check with live chat, they may offer you new coupon code.
If you have bargained successfully through live chat, please let us know by commenting below.